Wheathampstead Heritage: Virtual Museum Exhibit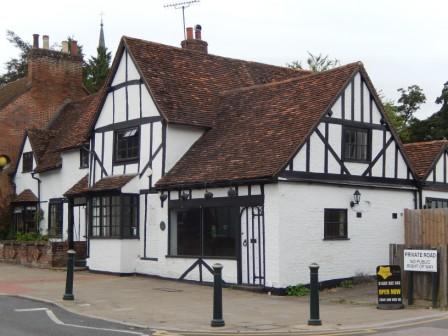 Main Description:
Click to expand/contract
Built in the 17th century, this was once an inn called 'The Two Brewers'.
A notable owner of the inn was James Westwood. Also a blacksmith, he had his forge behind the building. Later it was moved to Bull Yard, where The Bull car park now stands and, later still, to a site by the river at the end of Meads Lane. James was a member of the Ancient Order of Foresters, an early co-operative insurance movement, and was also one of the oldest members of the volunteer battalion of the Herts and Beds militia. He was given a funeral with full military honours.
Later, a barn at the back of the building was used as the village youth club. More recently, the former inn has been a newsagent, tea room and art gallery, and a bathroom showroom. It is now a private house.
For more about the recent history of this building, click here.
In-depth Description:
Click to expand/contract
If you need to add in depth details - use this field
Additional Files:
Click to expand/contract
There are currently no additional files associated with this site
Date Created: 26/08/2016 16:43:34, by: patrick Date last edited: 04/09/2016 13:28:21, by: patrick