Wheathampstead Heritage: Virtual Museum Exhibit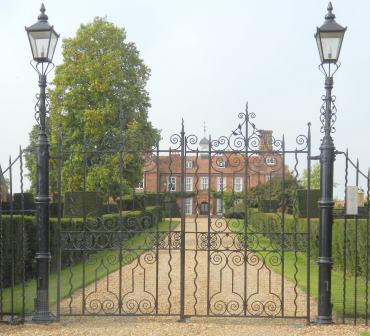 Main Description:
Click to expand/contract
Mackerye End can be traced back to 1307. The main structure of the current house is Elizabethan, and the Dutch gables at the front form an attractive 17th century addition.
The famous abbot of St Albans, John of Wheathampstead, was born here. He is said to have sheltered a wounded King Henry VI on his flight from the enemy following one of the battles of St Albans.
The gardens are famous for their display of "Lenten lilies" (native wild daffodils), miniature daffodils in the front two pastures and the ancient tulip trees planted by the entrance.
Renowned 19th century essayist Charles Lamb had fond memories of childhood walks at nearby Mackerye End Farm, which is grade II listed, where his aunt was housekeeper.
In-depth Description:
Click to expand/contract
Additional Files:
Click to expand/contract
There are currently no additional files associated with this site
Date Created: 22/03/2014 10:31:13, by: Richard Date last edited: 28/03/2014 19:24:03, by: Richard