Wheathampstead Heritage: Virtual Museum Exhibit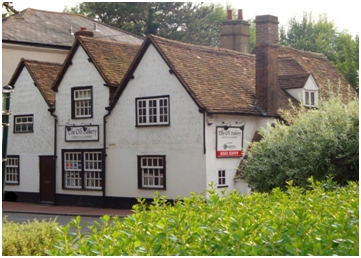 Main Description:
Click to expand/contract
The core of this building is 16th century or earlier, with additions from the 17th and 18th centuries. It is now cased in painted brick and plaster. The rear of the building with its steeply pitched roof was formerly an open medieval hall house and is probably the oldest part. A cross-wing was added in the 1500s to give more living space; the three gabled front sections are 17th century. The decorated plasterwork is known as pargeting.
In-depth Description:
Click to expand/contract
Additional Files:
Click to expand/contract
There are currently no additional files associated with this site
Date Created: 01/01/2012 01:01:01, by: Adam Date last edited: 13/12/2012 10:12:55, by: adam