Wheathampstead Heritage: Virtual Museum Exhibit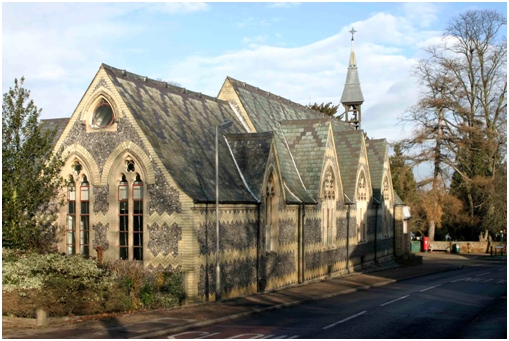 Main Description:
Click to expand/contract
This former village school was built in 1862 on Bury Green, superseding the original National School built on The Hill in 1815. As with the church, the work was initiated by Reverend Canon Davys and the architect, Edward Browning, also worked on the restoration of the church. The school is built in a distinctive polychrome Decorated Gothic style, using knapped flint walling with zig-zag bands of yellow brick and a slate roof that is also in a zig-zag pattern.

The school was enlarged in 1884 to take 330 children and closed in 1969. The building is now used as offices.
In-depth Description:
Click to expand/contract
Additional Files:
Click to expand/contract
There are currently no additional files associated with this site
Date Created: 01/01/2012 01:01:01, by: Adam Date last edited: 10/03/2017 14:59:29, by: patrick