Wheathampstead Heritage: Virtual Museum Exhibit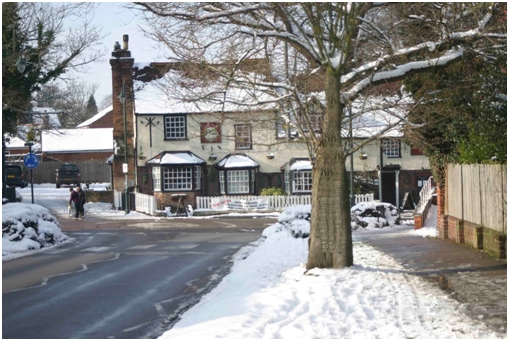 Main Description:
Click to expand/contract
The Swan was built in about 1500 as an open hall consisting of two bays with additional buildings at each end. It is timber-framed, the spaces being filled originally using wattle and daub and later with bricks. In the past it has had its own brewery, malt house, accommodation for travellers, barn, stables and blacksmith's forge. The chimney was added in about 1680 and a new frontage in about 1750. A fire in 1900 destroyed an even older part of the building.

It is worth noting that there are 39 listed structures between where you are standing and the roundabout at the far (northern) end of the village.
In-depth Description:
Click to expand/contract
Additional Files:
Click to expand/contract
There are currently no additional files associated with this site
Date Created: 01/01/2012 01:01:01, by: Adam Date last edited: 13/12/2012 10:14:46, by: adam