Wheathampstead Heritage: Virtual Museum Exhibit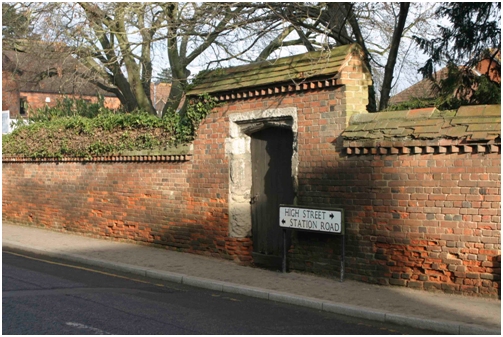 Main Description:
Click to expand/contract
The upper courses of this brick wall, which fronts the garden of Wheathampstead Place, are Victorian but the lower courses are 16th century Elizabethan. The top of the wall has a dog-tooth dentil course with tiled coping. The dentil style has been reproduced in walls in the new housing estate that centres on Waddling Lane.

Set into the wall is a 16th century stone arch made from Reigate Stone. It has a flattened four-centre head set in a square surround.
In-depth Description:
Click to expand/contract
Additional Files:
Click to expand/contract
There are currently no additional files associated with this site
Date Created: 01/01/2012 01:01:01, by: Adam Date last edited: 13/12/2012 10:16:20, by: adam