Wheathampstead Heritage: Virtual Museum Exhibit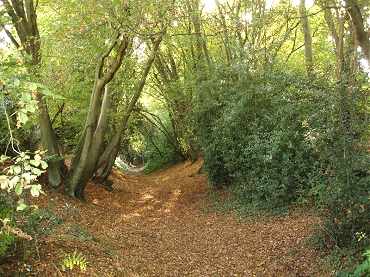 Main Description:
Click to expand/contract
A Scheduled Ancient Monument and our most historic site. Devil's Dyke is an impressive earthwork. Even today, more than 2,000 years after its construction, it is up to 40 feet (12 metres) deep. Sir Mortimer Wheeler excavated the dyke in the 1930s and suggested it was the site where Julius Caesar defeated the resistance led by the local Catuvellauni tribe under Cassivellaunus. It is a very significant Iron Age monument and partly responsible for St Albans Museum's reference to Wheathampstead as "The First Capital".
In-depth Description:
Click to expand/contract
Additional Files:
Click to expand/contract
There are currently no additional files associated with this site
Date Created: 01/01/2012 01:01:01, by: Adam Date last edited: 06/11/2013 11:10:48, by: adam