Wheathampstead Heritage: Virtual Museum Exhibit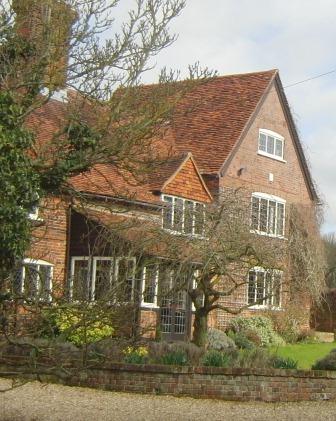 Main Description:
Click to expand/contract
Formerly known as Upper Beech Hyde and Beech Hyde Farm, this is a late 15th century hall house. A cross wing was added on the eastern side in the mid-17th century. As was then the fashion, the building was cased in red brick towards the end of the 18th century.
The current Beech Hyde Farm stands some 500 yards to the north west.
Old Beech Hyde - then still known as Beech Hyde Farm - was the subject of an arson attack in 1880, and the Herts Advertiser describes the building as having been "somewhat scorched". It is believed that the fire was started by Thomas Wheeler, who was later convicted of a murder and hanged. Click on the link below for more information.
http://www.hertfordshire-genealogy.co.uk/data/oldnews/ha-1880-august-fire-beech-hyde.htm
In-depth Description:
Click to expand/contract
Additional Files:
Click to expand/contract
There are currently no additional files associated with this site
Date Created: 12/12/2012 17:42:40, by: Richard Date last edited: 18/12/2012 15:53:50, by: Richard