Wheathampstead Heritage: Virtual Museum Exhibit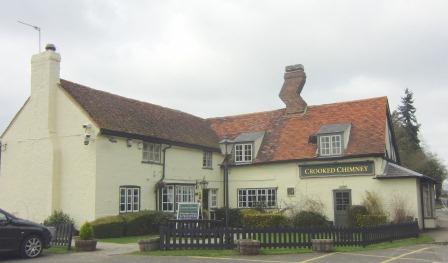 Main Description:
Click to expand/contract
The Crooked Chimney is on the B653 in the hamlet of Cromer Hyde, close to Brocket Hall.
The building is nearly 400 years old and its highly distinctive Z-shaped chimney dates back to the 17th and 18th centuries.
It was formerly called the Chequers, but after being referred to regularly as the pub with the crooked chimney, its name was officially changed in 1968.
In-depth Description:
Click to expand/contract
Additional Files:
Click to expand/contract
There are currently no additional files associated with this site
Date Created: 20/12/2012 10:41:24, by: Richard Date last edited: 20/12/2012 10:41:24, by: Richard