Wheathampstead Heritage: Virtual Museum Exhibit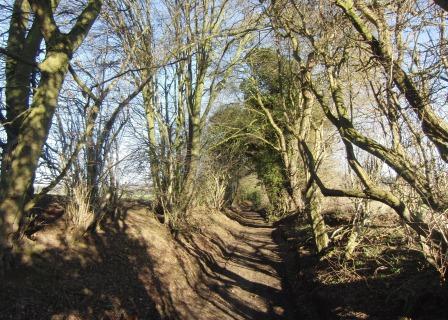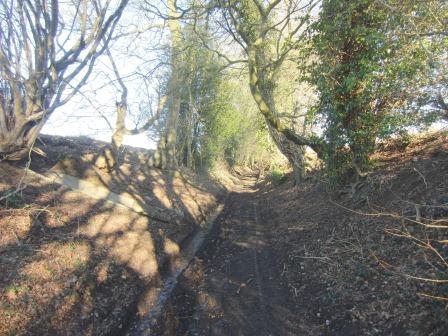 Main Description:
Click to expand/contract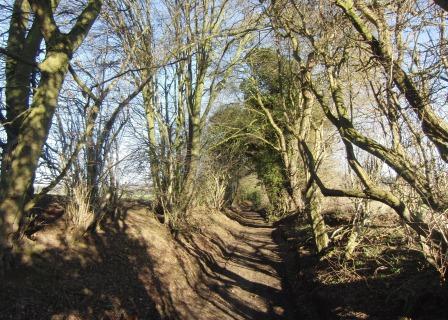 The footpath between John Bunyan's Chimney and Marford Road (B653) is an ancient sunken lane or 'holloway'. It is significantly lower than the surrounding land probably because it was used regularly by animals and perhaps through water erosion: it is certainly often very muddy.
Many types of tree grow on its banks: these are the remnants of a double hedge, a definitive sign of a Saxon route. You can also see where the hedge was weaved to prevent cattle from wandering.
The path now marks the parish boundary.
In-depth Description:
Click to expand/contract
Additional Files:
Click to expand/contract
There are currently no additional files associated with this site
Date Created: 13/12/2012 16:58:36, by: Richard Date last edited: 28/03/2014 19:33:37, by: Richard